Fabulous Attached Lean-To Pergola
Pam and Brian sent over this photo of their fantastic attached lean-to pergola, and what a brilliant job they made!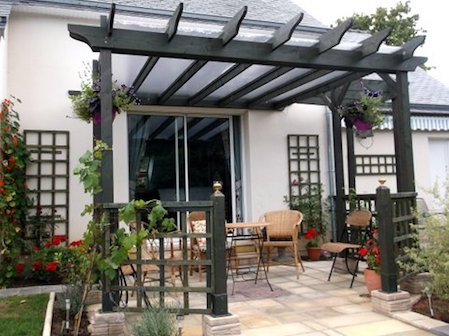 These are the original plans. It's easy to see how they come from the same plan, although the plans can be adapted to make any lean-to pergola of any size or shape.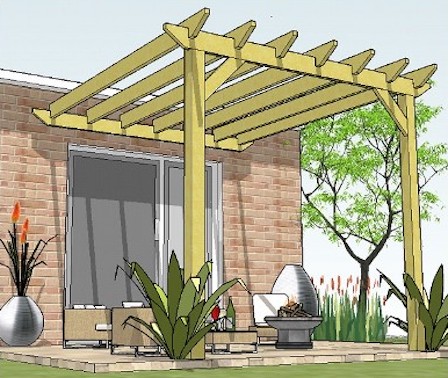 It shows how they adapted the plans to create something that fitted perfectly in their space.
It has created this amazing outdoor room attached their house, one I'm sure they use a lot, right through from spring to autumn for relaxing and parties!
See other pergolas that have been built from the plans. There are some really impressive ones...