Raised Bed Plans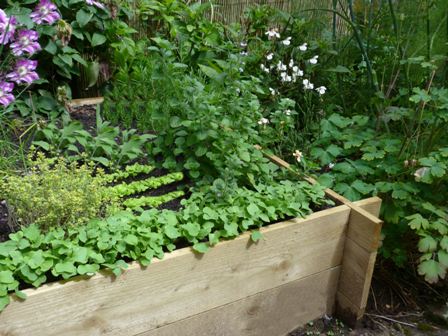 If you'd like to have a go at making this fabulous raised bed in your own garden, here's how to do it cheaply and easily.
Find ideas on how to use it in different ways to create a wonderful display. Use it for herbs and vegetables, or for feature, border, rockery and climbing plants.
It's a great project for beginners, and can make a real impact in all types of gardens, especially in the smaller garden, where space is limited.
There are very few tools required: a tape measure, saw and chisel, with a few lengths of timber. That's it. If you can find some timber to recycle all the better!
Make it with or without the 'fins', and with thicker wood. Modifying the plans in this way means that you can achieve exactly the style you are looking for to fit in with other features in your garden.
Raised Bed Ideas
Raised beds have become very popular lately because their versatility makes them so useful in a range of situations, and for many different purposes.
They can be placed as a stand-alone feature, or several built using different heights and shapes.
Here are some ideas for how they can be used:
For fresh,organic, freely available herbs and vegetables.
As a pergola planter.
Creating a border around a patio or seating area.
To add height and interest to gardens.
In city gardens, where the planting area is restricted.
Providing a manageable height for the physically challenged.
Where a pergola is situated on a hard surface or lawned area.
Against a trellis.
To frame a door, porch, arch, pergola, arbour or walkway.
Built against a wall over which to grow beautiful climbing plants.
Grouped in a straight line, for a formal arrangement.
Randomly grouped, for a more informal feel.
This is a rectangular raised bed placed against a trellis panel and planted with perennial, rockery and climbing plants.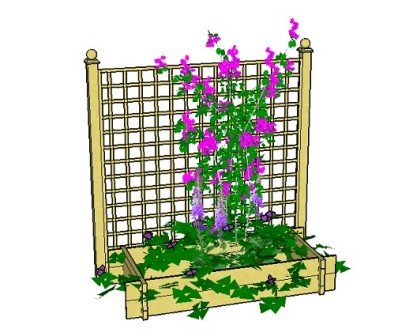 Here we have smaller planters used under the pergola posts. These are great for providing colour and interest if the pergola has no available borders in which to plant.
And this is a similar arrangement, only using larger planters to give even more planting opportunities.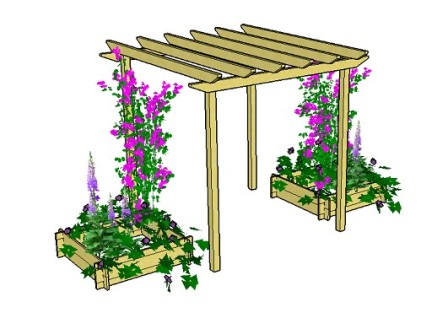 Planting ideas are given within the plans.
Really lovely planting can be incorporated into the design:
Fragrant herbs, near to the kitchen, ready to use.
Healthy, organic, fresh vegetables.
Climbing vegetables.
Beautiful climbing plants for fragrance and height.
Gorgeous border perennials.
Groundcover plants, on their own, or with other feature plants.
A mini-garden, with rockery plants.
Colourful annual bedding.
A wonderful mixture of types, replanting bedding each season to give a different look.
Striking feature planting.
Here are a few ideas to begin with: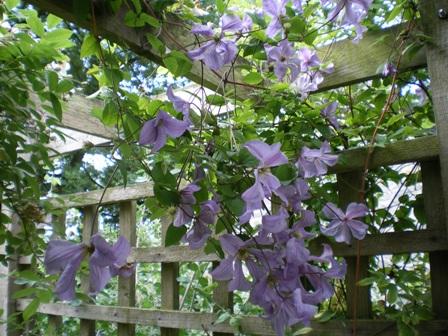 Heavenly clematis found in many beautiful varieties.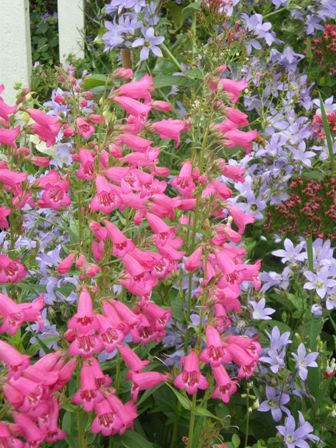 Colourful, cottage garden, border plants.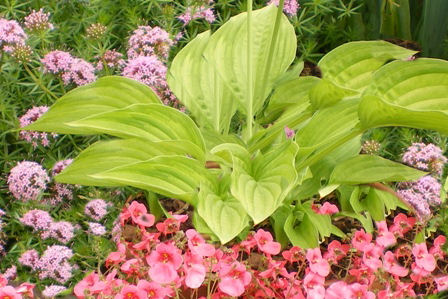 Bold, architectural forms.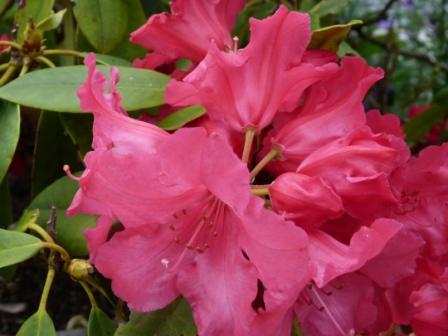 Majestic, evergreen, feature plants for seasonal colour and year-round form.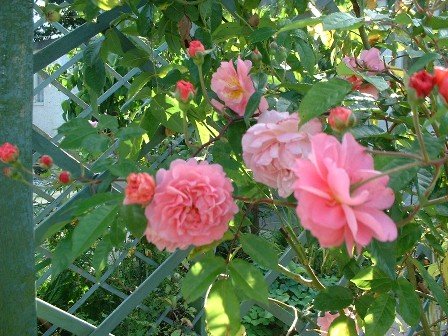 Gorgeous climbing roses for wonderful colour and fragrance.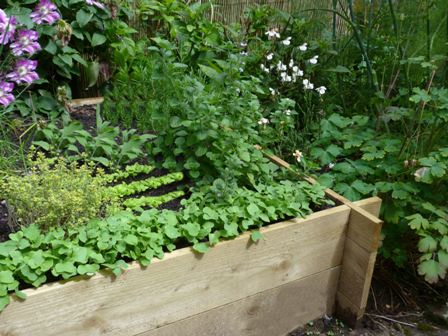 Fresh herbs and vegetables for you favourite recipes.
Exotic feature plants with exquisite form and colour.
Adapting the Plans
The plans can be very easily adapted to your style and situation.
Need your raised bed to be smaller, longer or taller? Would you like to use thicker wood? No problem. It's all explained in the plans.
The plans also show how to build the planter with no 'fins' at the corners. This is easy to do, and will just need a few screws.
With fins: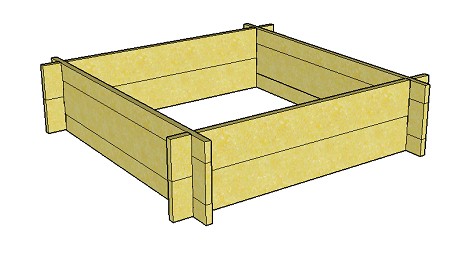 Without fins:


Downloading the Plans
Subscribe to 'Love Gardening' and Get Your Free Plans Now!
Let's get started then. Here are the plans, ready for you to view, or download to your computer.
It's easy to do.  Just fill in your name and email address in the form below and you will be able to download the Raised Bed Plans immediately.
Check your inbox for the email that contains the download link and password.  
If you can't find it, please check your junk/spam folder.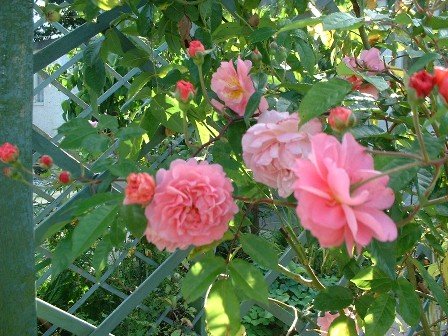 "Hello, neat site you got there and very helpful!" 
George.
All the free plans are packaged together, so you will have access to: 
Here's to building the garden of your dreams...
Download Now

I hope you have a great time building your raised bed and then filling it with fabulous plants to create a interesting display! Why not send in a picture when you're finished. I always love to see your wonderful creations.