Adapting the Plans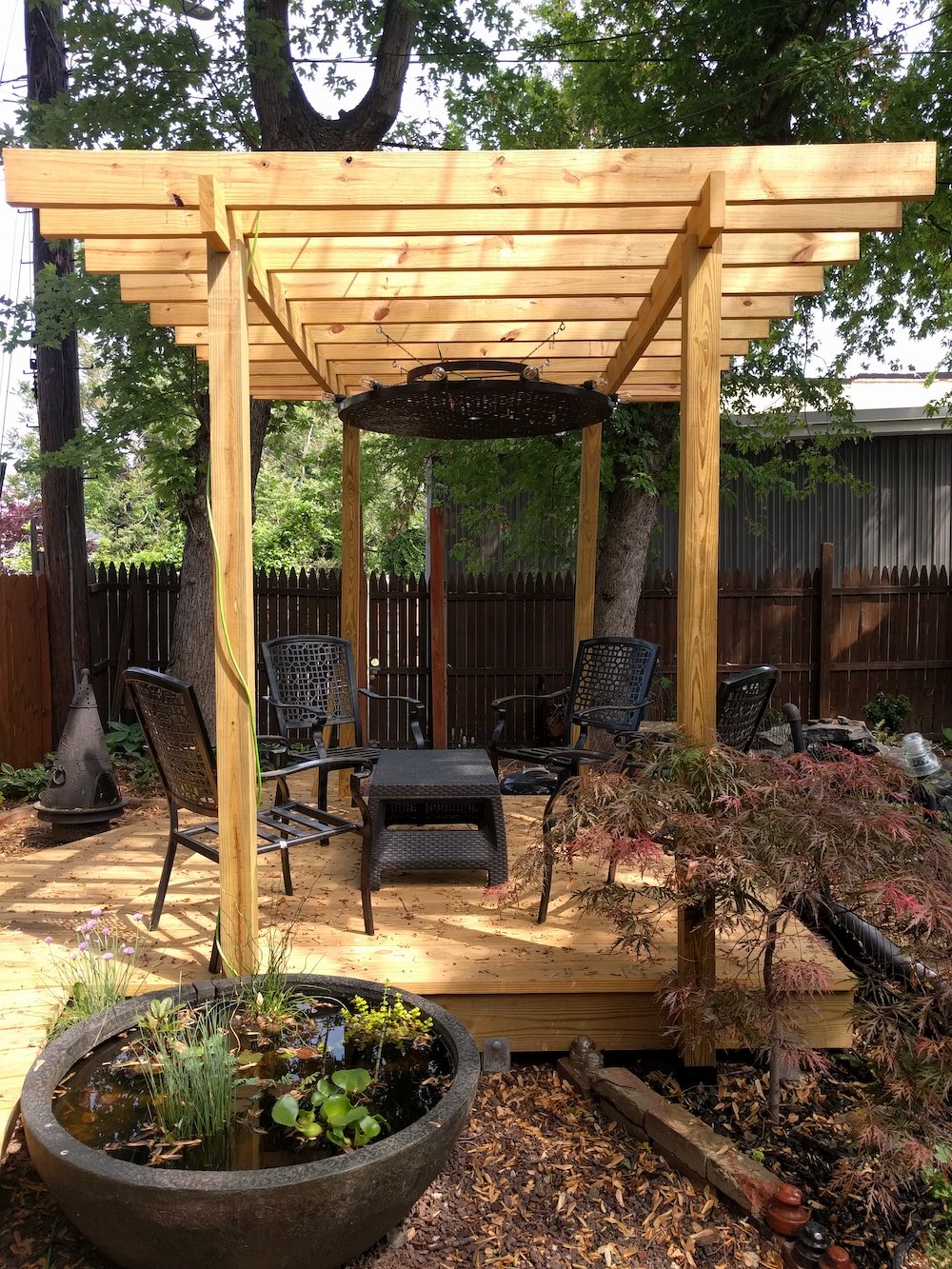 There may be several reasons for adapting the plans - after all we all have individual tastes, and some situations require special treatment.
The free pergola plans do, in fact, allow for a great deal of variation, but you might like to consider the options below before you begin.


Use concrete instead of Metposts to secure your posts to the ground.
Build your pergola on sloping ground.
Use 'chunkier' wood.
Make the rafters tails longer.
Make the rafters sit higher.
Have more rafters, or have them running in only one direction.
Make your pergola longer or wider.
Put trellis panels on a third side of your pergola.
Fix your pergola to a patio.
Changing the rafter tail end design to give a more elaborate effect. There are 18 free design templates that you can use to make your pergola rafter tails. They are ready to download and use.

All of these are possible, and the plans still work with these adjustments.


Adapting the Plans: An Example
This pergola design has been adapted from the plans.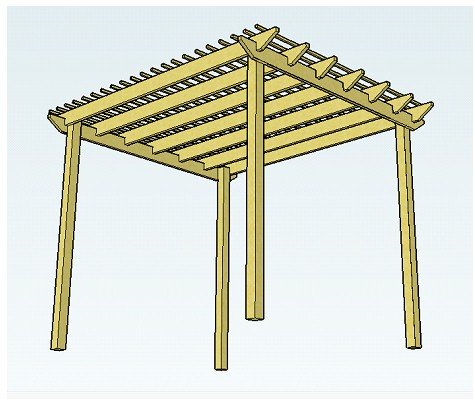 It shows how the plans can be modified to give a completely different style.
The pergola rafters are deeper and thicker, giving a more substantial feel.
They are also slightly raised. Instructions are given showing how to build your pergola with different rafter styles: flush, raised and un-notched rafters, making it easy for you to create an interesting and unique garden feature.
Purlins have also been added to add extra shade. They could be used simply for their decorative effect, too.
Further Help
Many people contact me asking how to adapt the plans: some modifications being more complex than others! I will try to help in any way I can. Some wonderful pergolas have been built this way. The most important thing is that you create the pergola style you really want and create a pergola that fits perfectly into your space.
There are many ways of adapting the plans. If you feel that you need further guidance, use the contact form and, hopefully, you will have your pergola built in no time at all.
A Note About Metposts
The plans are based on the installation of Metposts (sometimes called post anchors) to fix the pergola to the ground. It means there is no mess caused by using concrete, and, perhaps more importantly, the anchor collar keeps the post out of the ground, reducing the likelihood of the post rotting.
However, Metposts can be a little tricky to install, especially if the ground is hard or stony, and some people (including me) can become frustrated when the anchor skews.
Making a pilot hole with something like a crowbar can help. Or, roughly dig the hole and then tamp the soil down firmly again once the Metposts are in their correct position, and level.
Other pergola fixings are discussed in 'Adapting the Plans'.
Perhaps consider using the alternatives:
A standard concrete, ballast and cement mix.
Postcrete
Concrete-in post anchors
To use any concrete product you will need to dig the holes. The advantage of Postcrete is that it can be tipped straight into the hole, reducing the cleaning up.
Postcrete can be used to secure the concrete-in post anchors too, and they have the added advantage of keeping the post away from moisture.

Viewing Adapting the Plans
You will need Adobe Reader (the latest version is recommended) installed on your computer in order to open and read this file. It's a simlpe process and it's free! Many websites use it now so it will come in handy for the future.
You can get Adobe Reader here (a new window will open so you can download without leaving this page).
When you have downloaded Adobe Reader, if you want to open the file in your browser window, you can just click on the link at the bottom of this page.
However if you want to download the file to view later, then right click on the link and choose "Save Target As" or "Save File As." Then select where you want to save the file on your hard drive.
Once you have saved the file, locate where you saved it, and double click to open.
In order to print, open the downloaded file, and select the "Print" option from your file menu.
Downloading Adapting the Plans
It's easy to do.  Just fill in your name and email address in the form below and you will be able to download the Pergola Plans, and Adapting the Plans, immediately.
Check your inbox for the email containing the download link and password.  
If you can't find it, please check your junk/spam folder.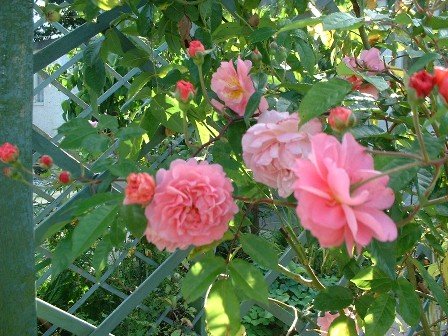 Subscribe to 'Love Gardening' and Get Your Free Plans Now!
All the free plans are packaged together, so you will have access to: 
Here's to building the garden of your dreams...
Download Now

Customising your pergola is sometimes necessary, and sometimes it's just about personal preference. Whatever the reason, the plans are written so that you can make modifications as you go along.
I'm sure it will look just fantastic!