Pergola Ideas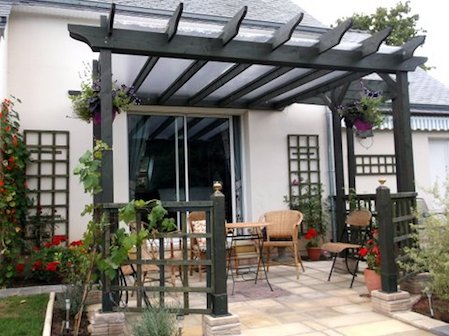 If you are thinking about exploring pergola ideas with a view to building one of these fabulous structures in your garden, but are not sure where to begin, here are some pointers that will hopefully provide the inspiration you need!

Exploring Ideas
There are several different ways to explore ideas for pergola styles:

Pergola pictures that have been built from the plans and by other people. These include 'before' and 'after' pictures, construction pictures and pictures of pergolas others have built. There are some beauties!
You might find a pergola that just suits your needs but would like to have a go making it yourself. If you are thinking of making a pergola yourself, there are several pergola plans to choose from.Take a look at all the wood pergola plans including the free pergola plans, and the additional plans for the more unusual pergolas. All the plans can be fully adapted to fit your space. There are several other pergola ideas to make the plans fit your favourite style, including 18 free rafter tail templates, for great looking rafter tail ends, and there are other suggestions listed in Adapting the Plans.
Explore pergola kits in different styles and materials, as these can be a really good way to get an idea of the type and style of pergola you might like. I've included several pergola kits within each section, ranging from traditional wooden pergola kits to walkways, corner pergolas, canopies, pergola awnings, Asian-style pergolas, gazebos, rustic and metal pergolas and attached lean-to pergolas! Much will depend on the overall effect you are trying to achieve.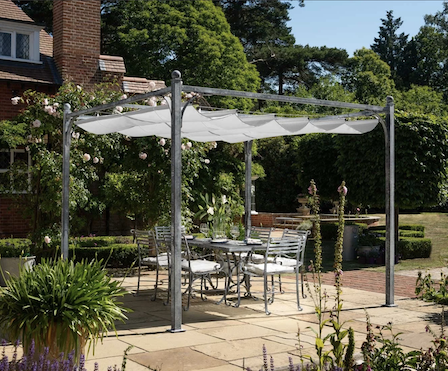 Pergola Ideas To Consider
A pergola is just a pergola, isn't it? Well, yes....and no.
This is where different pergolas for different places comes in.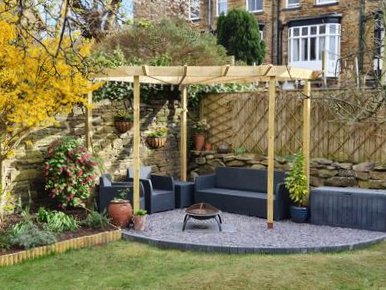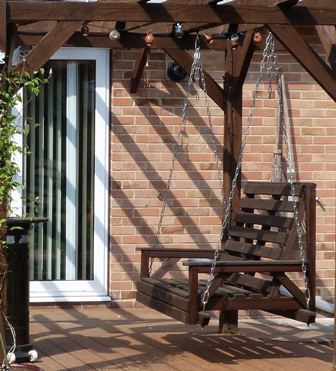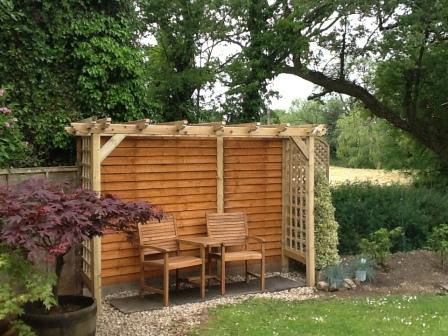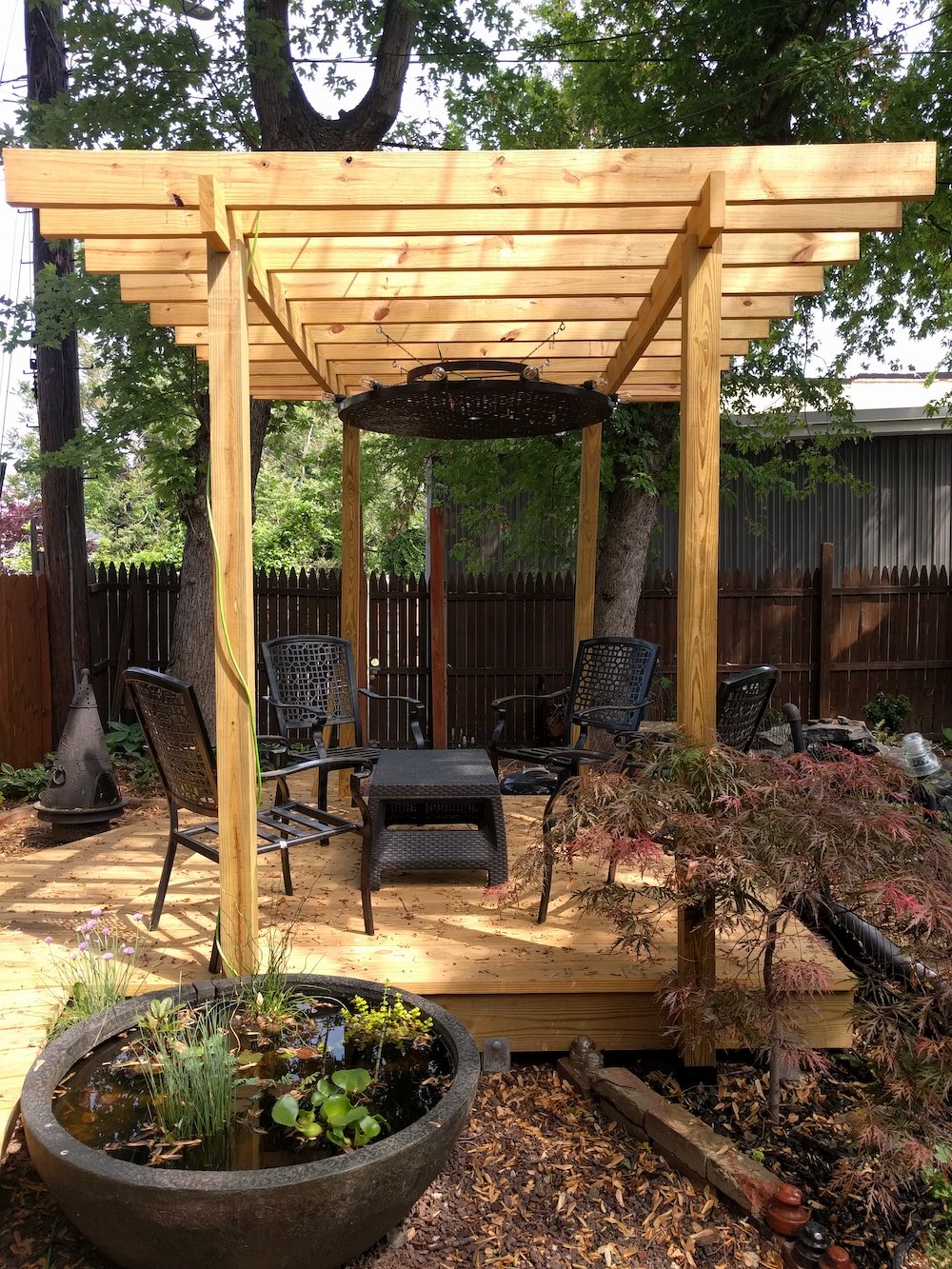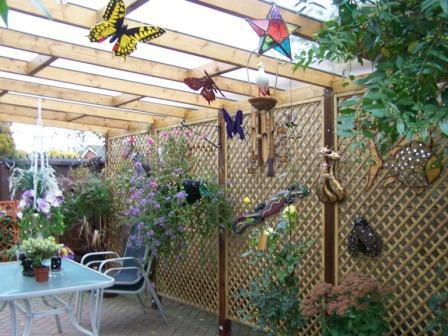 Your choice of pergola really depends on its purpose, and with this in mind, I've split the suggestions into five sections to reflect the main uses. Here, you can find more detailed information.
For instance, your pergola may be very different depending on what type of focal point you want it to provide, whether you want it as an extension to the house for relaxing and entertaining, or as a romantic retreat with a swing seat.
Check out each section. Some ideas may be quite obvious, but others might give a little food for thought. It'll help you to think about how to ensure your pergola fits seamlessly into your garden.
Journey Through The Garden

Height and Interest

Shade or Sun?

Entertaining

Romance

Extension To The House


These are just a few pointers that may help you to focus your mind on what it is you really want from your garden structure.
Enjoy exploring!