Gardening Information and Resources

Garden Design


Ideas4Landscaping
Do you visualise things better in pictures?  Most people do.  So it's good to have lots of them to browse through when choosing the layout of your new garden design.
Ideas4Landscaping is a comprehensive collection of 7250 landscaping designs, ideas and themes, and 300 pages of gardening landscape guides.
The product offers step by step blueprints and pictures of over 7250 different landscaping designs.
The creator, Helen Whitfield, has included a simple, efficient and user-friendly online gallery for landscaping inspiration.  She will not only give you ideas, but also show you how to design your dream garden.
Inside the collection, you'll find 1'000s of landscaping pictures in more than 60 categories including:
Backyards
Gardens
Patios
Decks
Walkways
Lawns
Pools
...and many more.
This massive collection of photos, ideas, and simple step-by-step details is designed to help you to visualise and make decisions about your perfect garden.  
Take a look, here, to find out more about this amazing collection... 


Plants and Flowers


The Complete Grape Growing System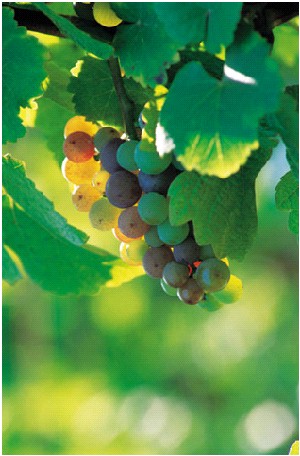 Danie will show you how to grow grapes successfully, even if you're an absolute beginner, whether it's a single vine you're growing over your pergola...or a whole vineyard! People are growing fabulous grapes, using his system, all over the world.
Passionate about what he does, Danny has six bonuses for you, too, with three videos, 'The Grape Grower's Starter Pack', 'The Grape Grower's Diary', and, amazingly, 12 months free email coaching! 
If you are thinking of having a go at growing your own grapevines, take a look at The Grape Growing System now, and make the most of his expertise...  


Gardening Tips and How-To


The Shoestring Gardener
300 Pages Packed With Hundreds of Eco-Friendly, Creatively Frugal Gardening How-Tos, Remedies & Tips!
It's good to know that so many people want to find out about how to make the most of what they have already at hand!  Visitors to the website are always asking about gardening in an eco-friendly way and recycling used items, in order to save a bit of money...and to save the planet at the same time.
Claudia has put together a whole range of ideas for those who look at an old piece of drainpipe and think, "Now, what can I do with that?  Or for those who cut the hosepipe in two with the lawnmower, and, rather than seeing it as a disaster, see it as an opportunity!
An example of the ideas in the book include making your own plant supports, non-toxic pest sprays, cold frames and garden tools, reconditioning your soil for better crops and flowers, and growing produce from shop-bought items, to name but a few.
If you're that way inclined, this is the book for you!
Read what Claudia has to say about how to be an eco-friendly, frugal gardener here...  
Self Sufficient Life

This is a broad reaching resource all about being self-sufficient.  In these times of likely supply chain issues being self-sufficient is becoming something to consider in our lives.
This is a website covering separate 3rd party resources such as growing vegetables, keeping chickens, guinea fowl & other poultry, beekeeping (honey bees), herbal remedies, vegetable gardening, hydroponics (growing in water without soil) & greenhouse crops.
Read more here.....
Food Crisis? No Problem

There's no doubt we are going to face food shortages in the near future and we will need to plan for this eventuality.
This resource addresses how our survival may depend on being able to become more self-resourceful.  Already, friends are beginning to look to alternative methods for self-sufficiency through growing food in their gardens and small holdings. 
This method looks at aquaponics, which is the growing and breeding of plants and fish together (hydroponics is plants alone).
"During this uncertain economic time, aquaponics is truly a life-saver.  Think of the added value this system will bring to you and your family.  Having up to 10 times more plants means you could more forward to self-sustainability...help family, friends, or even sell the food!"
John Fay
Read more here


Woodworking Plans


My Shed Plans
12,000 Shed and Garden Feature Plans
With detailed plans for garages, outbuildings, garden furniture, kennels, storage, garden structures, swings and planters - to name but a few - there's something here for everyone, from beginners to experienced woodworkers alike!  
If you're interested in the full 12,000 plans, read more about them here...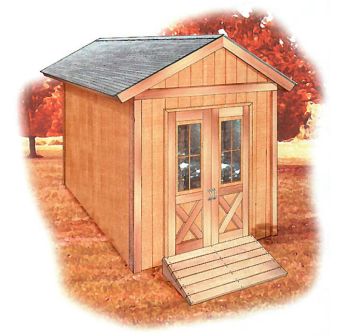 Developed and written by Ryan from 'My Shed Plans', these plans are for a 12' x 8' garden shed...a very useful size to have in any garden!
If you like the look of these, Ryan has 12,000 woodworking plans for immediate download, too!