Website Building
Make Your Passion work for You!
Website building just got a whole lot more fun!
I started building my website some time ago (I'll tell you my story later). But recently there is something that has transformed the way I do web site design and build web pages: it's so much fun and so much easier to do!

Building a Business
Do you fancy having a go at website building? Is it right for you?
Well, let's take a look...
Do you have a passion?
Do you have information that you think you would like to share with other like-minded people?
...And create and income while you are doing it?
Yes?
Then website building may be a way of sharing useful information on a subject that you love and care about.
You may be thinking...
"Do I need to be an 'authority' on the subject I am writing about?" Absolutely not!
It can be about a hobby or interest.
Have you ever had a problem and solved it?
Have you ever had a problem and not solved it, but wish to share experiences with others and/or offer support?
Do you have a product/s or service/s that you would like to promote to a wider audience?
All these things can be done through a website. And you can be sure that if you are interested in something, others will be too! It's a great way to communicate with a lot of people quickly.
Everyone's knowledge and experience is valuable. As long as you are passionate about your subject, you'll get there...And be able to talk to people all over the world. How good is that!
Can I Really Do It?
Yes, you can!
But where to start?
Deciding on a plan of action is one of the most difficult things (it was for me), especially if you are not familiar with all the jargon and technical side of things.
But don't let that put you off. There is a system that can make your website building ideas a reality - and a success!
It takes you through all the stages step-by-step (a bit like my plans really!). We often need these things put in such a way that we are just following a path to getting to our desired outcome, whatever that may be.
My Website Building Story
Being a garden designer and landscaper, I was keen to share valuable information with others on how to build a pergola, and more general garden design issues.
When I was starting out, I needed pergola plans.
Could I understand them? No.
Now, I'm not and unintelligent person and quite resourceful, but the plans assumed too much: that I knew about expansion anchors, post anchors, rafters, beams, notches, spans...
So I decided to work it out for myself, do it, and then devise plans that were fully adaptable to any situation. I had them there forever -  in plain English!
I knew, even before I had thought about website building, that others would have the same problem and the same frustration...and probably give up!
So when I had solved this dilemma, I looked for ways to get this information to a wide audience. It has always been my desire to enable people from every walk of life to build beautiful gardens, whatever their budget and expertise - even if they have never picked up a drill before.
After one or two false starts I came across 'SBI!', which seemed to fit very nicely with my philosophy on what website building was all about, and also gave me the support I needed.
The system is based on providing good quality content and information, at the same time making an income through the website, without ever losing sight of the fact that the reader comes first - their problems and concerns being at the heart of the matter.
It took a little while to get used to the process, but in no time at all I had my site up and running.
The big advantage of SBI! for me, is that it leads you through every stage of building a successful site, (although I was somewhat sceptical of mine ever being listed at #1 on Google, as so many of 'SBI!'s sites seem to be.)
The tricky thing about website building is that building a website is the easy part, but it really needs to be listed on the first page or so of a major search engine (slight understatement) before readers are aware of its existence. (This can be a major challenge in itself, especially if you wish to make an income from your website.)
But SBI! does this brilliantly!
Gradually, the search engines found my site and, only a few weeks after, my first page was at #1 on Google...and then another...and another. I was so excited! Total disbelief.
I now have a steady stream of passive income from my site - (a passive income is something that is working for you while you are doing other things - like enjoying life!!). Sound too good to be true?
I love developing my pages, helping people to build the garden of their dreams knowing, at the same time, my website is working for me too.

10 Very Good Reasons Why SBI Can Help 
1] They provide a complete package to design, build and publish a successful site. (Sounds fairly simple, doesn't it. But many people spend years and a lot of expense solving the 'successful' part.)
2] They provide keyword analysis that lets you find the most profitable keywords. (Very significant if you want to generate income from site building)
3] All pages are optimised to make sure that your page has the best chance of getting highly ranked with the search engines. (This is what works so well for me. Getting the right things in the right place makes all the difference.)
4] Lots of suggestions are made on how to drive traffic to your web site.
5] Many aspects of your site, and its visitors, are automatically analysed so that you can easily see where adjustments need to be made.
6] All the forms, blogs, autoresponders, interactive pages and ezine setup are included, keeping everything in one place.
7] There is always support, in the form of an extensive manual, video training, a dedicated support team and last but not least the forums, where members give excellent tips and advice, often sorting out difficulties quickly.
8] All the tricky bits are done for you, like submitting to spiders and search engines, forms, emailing to a list of people, webmail, etc.
9] The cost of all this is similar to the cost of a straightforward hosting package!
10] The new Block Builder (this is where you build your pages) is extremely easy to use.  No specialist programming skills are needed to get started. (Has to be a bonus!)  What a difference this has made!!
SBI! Reviews
I can't say I'm surprised, but I find more and more internet gurus recommending SBI! for the way it operates - promoting good quality content pages and, therefore, building many successful and long term businesses.
It has certainly given me greater success than I ever dreamed possible!
If you would like to have a go and give yourself the best chance of success, find out more by visiting SBI!

Here's a bit more about Block Builder 2: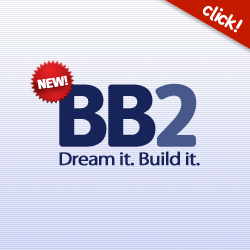 Want to Sell E-Goods on Your Newly Created Website?
Another wonderful site that I use, in conjunction with Solo Build It! site building, is E-junkie. If you wish to sell products such as ebooks, mp3's, products, etc., you can do this easily with the E-junkie software, keeping your e-products safe.
The term "junkie" has come to mean a person so dedicated to something they find so good and compelling that it resembles a sort of addiction. The name "E-junkie" is a contraction of "Electronic Junkie" representing devotion to modern forms of electronic media and communication.
The logo represents a guardian spirit or golem, an ancient concept in many cultures referring to a being which gives insight, inspiration and protection, an invisible servant which looks out for your best interests and does your bidding. Since E-junkie automates many aspects of online business, it seems like a good concept on which to base the logo.
Basically, it delivers your products easily, and probably more importantly, safely, so that you earn revenue on your sales, and not others who might promote them as their own!
Everything is automated, including 'Thank You' emails to customers and Payment processing is also completely integrated. Take a look and see how it could work for you.
For a digital delivery system it is amazingly low cost.  It integrates easily with payment processors such as PayPal to give a really seamless transaction process.
Have a go.  You might be surprised by what you can achieve.
Here's to your website building success!