Your Plant Ideas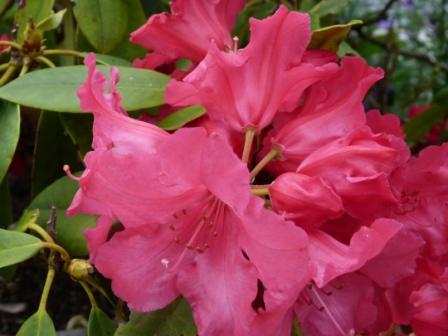 Tell us all about your plant ideas!  There are so many to choose from, but which ones are your most cherished specimens?
Do you have a favourite garden plant that you would definitely recommend to those just starting to plant their own garden? 
Beauty is in the Eye of the Beholder
I have my own particular favourites. But what are yours?
I've given my recommendations for the 25 Best Garden Plants to Grow for Beginners. Now it's your turn to have your say!
Tell us all about your prized plant here. If you have more than one plant you'd like to tell us about, that's OK. Include them all!
Be an inspiration to others who are considering which plants to grow in their gardens.
Help them to have the confidence to take the bull by the horns and get started, with a little help from us all on what is likely to survive! (Perhaps give an indication of the level of experience needed to grow your wonderful plant.)
A few hints and tips, and some great pictures, are often all that is needed to inspire someone. You have been there and done it. Share your green-fingered wisdom and advice, and let everyone see what you have achieved.
What is the outstanding feature of your plant?
Is it the colour, form, fragrance?
Is it simple to grow?
Does it grow well in a particular place?
What other plants does it go well with?
Why do you love it so much?
Do you have valuable hints and tips about how to grow and care for your plant?
After you have written about your plant and submitted your ideas using the 'Share Your Plant Ideas' button, you will be able to Preview and Edit what you've written.
Your Plant Ideas
Write about them here...