Simple Pergola Materials List

Design 2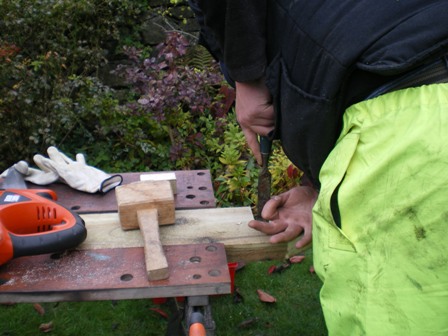 You have the plans ready to make your beautiful garden structure.
Now, here's the simple pergola materials list for Design 2 showing all the things that you will need to build it from your downloaded plans.
You can find all of the tools here. Just click on the link and enter the item name in the search box.
Several options may be listed. Choose any that are within your budget. If you can afford DeWalt, Makita or Hitachi, go for those - DeWalt being the best.
Look in the Clearance section, where they have items listed that are not available through their other pages, as you can get some great bargains here, e.g drill bit sets and tubs of screws.

Tools:
Tape Measure
Step Ladder
Workbench
Post Level
Spirit Level
Mallet
Hand Saw or powered saw
Builders Square
Sledgehammer
Drill (Corded/Cordless)
Drill Bit Set – 2mm and 8mm wood bit
Spanner

Optional:
Extension Reel
RCD Safety Plug
Reciprocating Saw (Corded/Cordless)
Jigsaw - for cutting curved rafter tails
Screwdriver Set
Marking Paint

Materials:
4(3" by 3") square posts OR planed posts
8(4" by 2") rafters x (2.4m) lengths (treated timber)
4(3" x 3") spiked Metposts / post anchors
Screws (3.5mm x 16mm) for outdoor use
Coach bolts (M8 x 110mm) OR M8 x 40mm Coach Screws
12 fence clips / U-bracket (50mm)

Optional:
Rafters lengths with pre-cut tail ends
Square trellis panels for the side panels
Diamond trellis for the side panels
If you don't already have the downloadable pergola plans, find them here.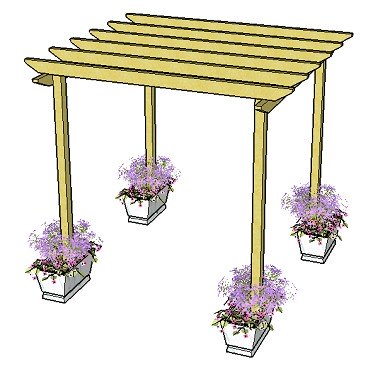 Have Everything you need? Let's get started then!