Simple Pergola Materials List

Design 1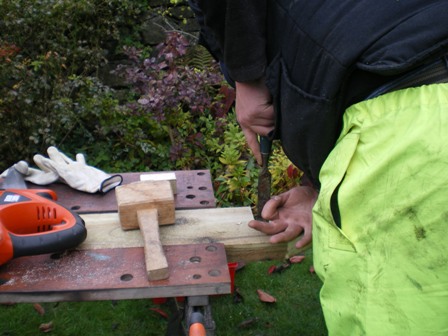 You have the plans ready to make your beautiful garden structure.
Now, here's the simple pergola materials list for Design 1 showing all the things that you will need to build it from your downloaded plans.

Tools:
Tape Measure
Step Ladder
Workbench
Post Level
Spirit Level
Mallet
Hand Saw
Builders Square
Sledgehammer
Chisel
Drill (Corded/Cordless)
Drill Bit Set – 2mm and 8mm wood bit
Spanner

Optional:
Extension
RCD Safety Plug
Reciprocating Saw (Corded/Cordless)
Jigsaw - for cutting curved rafter tails
Screwdriver Set
Marking Paint

Materials:
4(3" by 3") square posts
4(4" by 1") rafters x (2.4m) lengths
1 (6' x 6') trellis or any dimension you would like!
4(3" x 3") spiked Metposts / post anchor
Metpost driving tool
Screws (4mm x 65mm) for outdoor use
Coach bolts (M8 x 110mm)
Washers (M8)
Clear preservative

Optional:
Wood stain/preservative
Trellis panels for the sides
If you don't already have the downloadable pergola plans, find them here.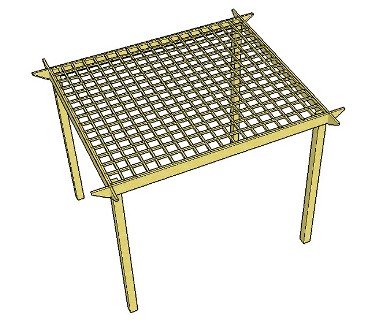 Have Everything you need? Let's get started then!
simple pergola materials list | simple pergola plans | adapting the plans home | all pergola plans | pergola kit ideas | climbing plants