Seated Arbour Materials List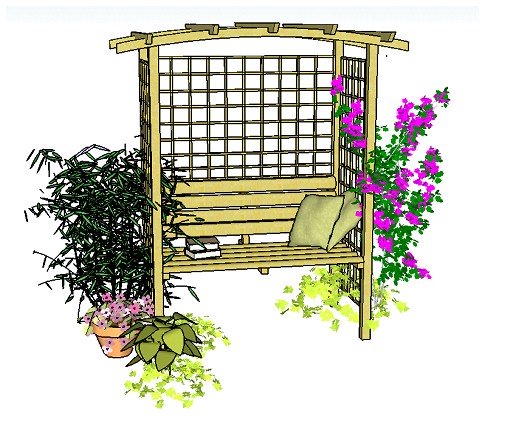 You have downloaded the plans for your romantic seated arbour.
Now, here's a list of all the tools and materials that you will need to build it from your downloaded plans.
If you are buying the majority of your tools online, you can find all of the items here.
Just click on the link and enter the item name in the search box.
Several options may be listed. Choose any that are within your budget.
Look in their Clearance section, where there are items listed that are not available on other pages.  You can get some great bargains here, e.g drill bit sets and screws.
Wherever you buy them, if you can afford DeWalt, Makita or Hitachi, go for those - DeWalt being the best.
All timber must be tanalised or treated.  Some can be sourced online - for example, the posts here and the rafters here.  The pictures rarely show the correct size of wood, so check carefully.
Another option is to buy at a local wood yard, at a builder's merchant or a DIY store.
Length conversion is always handy, so here are some useful ones to be going on with...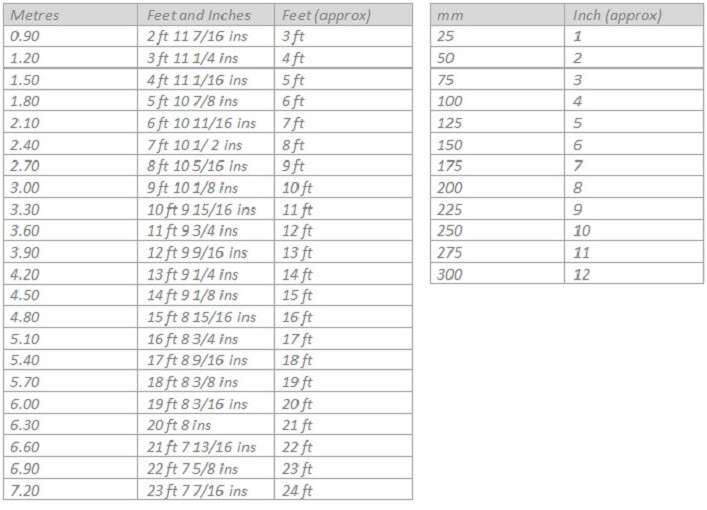 Tools:
Tape measure
Step ladder
Work bench
Post level
Spirit level
Mallet
Hand saw
Builder's square
Chisel
Drill (corded or cordless) for drilling and screwing
Drill bit set (2mm pilot drill)
Spade
Pencil
Optional:
Extension reel
RCD safety plug
Reciprocating saw
Jigsaw (for curved rafter tails)
Screwdriver set
Clamps

Materials:
4(3"x3") 7 or 8ft long planed/smooth posts = (75mmx75mm, although slightly less when planed). Extend by 2ft if sinking the posts into the ground.
2(6"x1") 6ft treated timber lengths for main curved rafters (1.8m), or 2(4"x1") 6ft lengths for the straight design.  See the optional items below for ready made curved rafters.
5(2"x1") 4ft (1.2m) lengths for the side and cross rafters, or cut 3 x 8ft (2.4m) lengths in half.
Slats for the seat: 10 x 4ft lengths of D-rail/Half Rounds or 3"x1" 4ft lengths of planed and chamfered treated timber
2 bags Postcrete or 2 bags ballast and 1 cement
Selection of rustproof outdoor screws: 40mm -130mm, length depending on your timber widths
Clear preservative for the cut ends
Optional:
Ready-made curved rafter 1.8m length
4 x 8mm coach bolts with nuts, to fix the main supporting rafters to the posts, 100mm to 130mm depending on the thickness of the posts and the main rafters.  (Don't forget you will need some length to attach the bolt on the back.)
2(8"x1") 6ft (1.8m) treated timber lengths for main rafters (deeper curve)
Wood stain/colour
Coloured wood preservative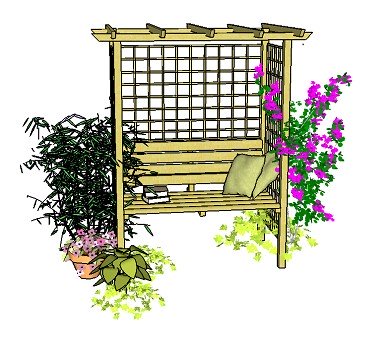 Have everything to hand? Then let's get started!