Corner Pergola Kits
A corner pergola kit is an ideal compromise between building your own and having a contractor come and build one for you. With a manufactured pergola, all the cutting, notching and drilling is done for you. And they will supply all the correct bolts and screws too!
You'll still be putting it all together, but it will be much quicker and, if you're not too confident with measuring, drilling and sawing, it's less likely that you'll make mistakes.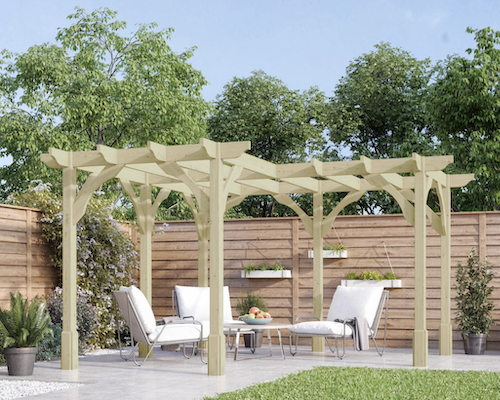 This attractive gazebo corner pergola looks amazing, with plenty of room to accommodate at least three comfortable seats.
It will still be possible to grow beautiful climbing plants over your pergola. Some kits include attached trellis panels. Others will leave the posts as supports for climbing plants.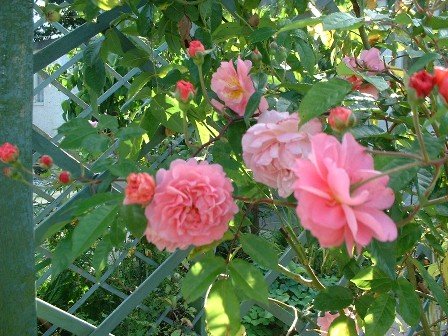 Pergola Kit Choices
Let's take a look at some of the kits that are available.
Notice how some are placed on grass, others on paving slabs, one uses gravel as a base and another uses decking to give a very attractive finish.
All work well, although, myself, I would tend to opt for a rigid material such as paving or decking, as it is much easier to stand furniture on.
Grass and gravel are indeed a cheaper option but you will find that chair, table and lounger legs will sink in, causing the furniture to tilt slightly. If you're not intending to use furniture with legs on the area or a simple seat, then you should be fine.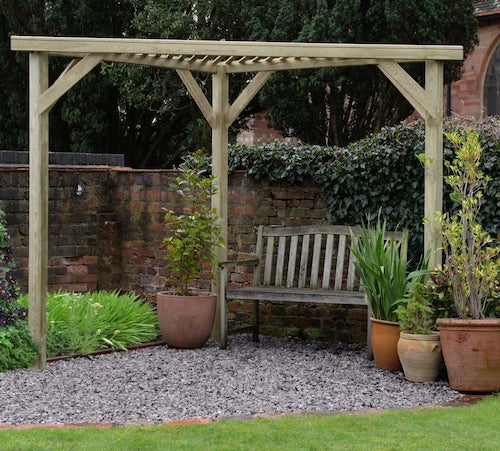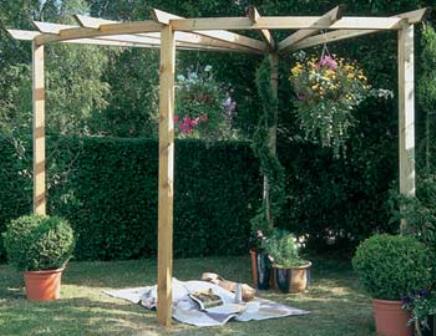 Forest Garden Radial Pergola
This is a simple pergola design with an attractive curved main rafter running across the front.
Sorrento Corner Arbour
More seated arbour than pergola, this one not only has seating for four people but also trellis that can be used for climbing plants.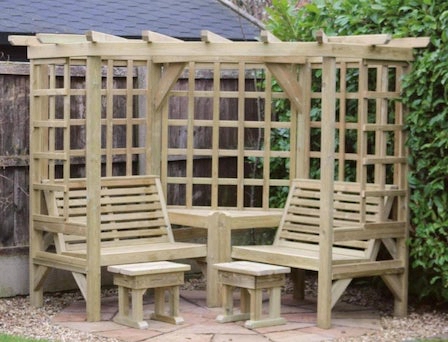 Churnet Valley Pergola Arbour
If it's a comfortable corner arbour for relaxing you're after, this one is ideal, with it's two good-sized benches.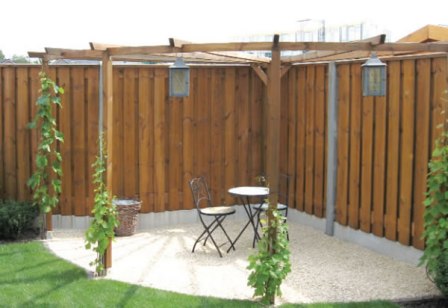 Quarter Circle Arch Pergola
A simple design with the radiating rafters and curved main beam.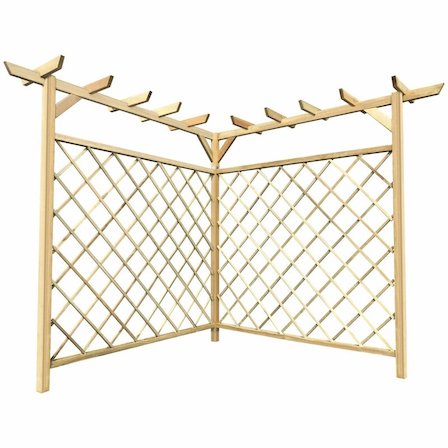 Fernald 1.6m Corner Pergola
A simple corner pergola to make a cosy seating area.
What about a deck kit with a pergola and balustrade to match. This style of pergola looks very attractive in a corner of the garden.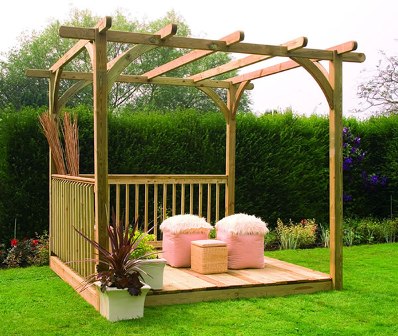 Ultima Pergola Deck Kit
Forest Garden pergolas are substantial structures that can be used in many different ways. This style of pergola allows for different combinations of furniture, accessories, hanging baskets and climbing plants to make the area a very interesting outdoor living space.


Building Your Own Corner Pergola
If you'd like to build one of these magnificent structures yourself, you can, depending on how confident you feel, either:
Look through the 'Free Pergola Plans', and, using the principles outlined there, construct the pergola shown in the picture below, or...
Purchase the 'Corner Pergola Plans'. This will give you a full set of step-by-step plans for a nominal cost, and you will have all you need at your fingertips. Just click 'Add To Cart' for immediate download.
Find out more about the plans here...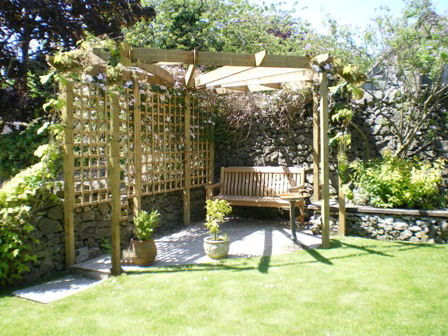 £15.97
Or there is the Dragon Corner Pergola, with its wonderful oriental curved rafters...
...a really beautiful and unusual pergola with a difference!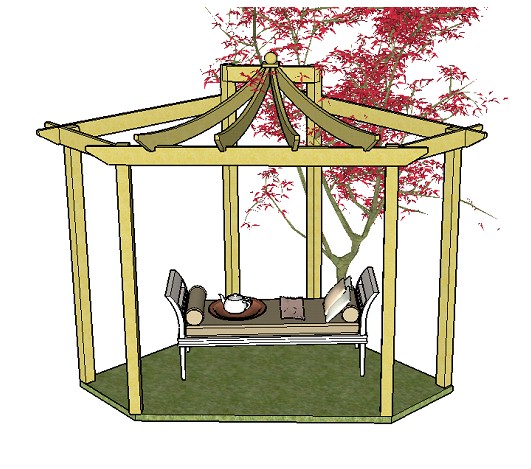 £15.97
Whichever approach you choose to take, I'm sure your pergola will look absolutely fantastic in your garden!