Download Pergola Plans

How To Download the Pergola Plans:
Hi,

I recently purchased plans for corner pergola.  I cannot find where it was downloaded to and would be grateful if you could help me.  I cannot see a 'button' to open it.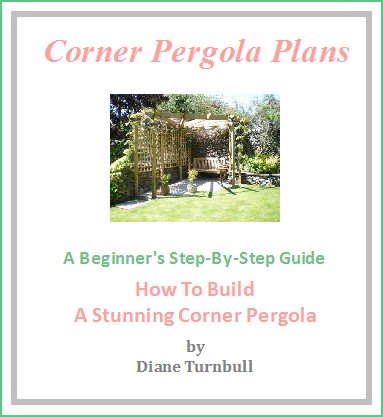 Download the Additional Pergola Plans
This is the same process for all of the 'Additional Plans'.
When you pay for the corner pergola plans you will receive an email that contains the download link.  Please make sure that you have pergolaplans4free.co.uk whitelisted, and check your junk/spam folders carefully.
I've checked the transaction logs for the sale of my plans and be reassured that you haven't purchased the plans yet, so you haven't been charged!
Let's go through the process again:
Click on the 'Add To Cart' button below the picture of the plans.  This will take you to the page where you can checkout.
Click checkout and pay, through Paypal, with either your card, or with Paypal itself.
When this is done, you will receive a Thank You email containing the download link.
Click on this link to open the pdf file (remember, you will need adobe reader to view the file.  If you don't already have it, you can find it here) and save the file to your computer.
Watch the video to find out how to find the download link and then save the plans to your computer.  It may look different depending on the browser that you use, but it's the same process really.
All the additional plans are downloaded in this way.
If you have any further problems, do please get in touch again and we'll sort it out.  I'll be able to see, both in my email and through the transaction log, whether you have been able to download the plans.
Hopefully everything will come through fine.
It did!

Download Free Pergola Plans
While we're on the subject of how to download pergola plans, let's take a look at how to access the Free Pergola Plans.
Question about How to Download the Free Pergola Plans:
Hi,
I am having trouble accessing the pergola plans.  I thought they were free but it seems one has to make a purchase first.  This has not led to an email from you asking for a password for access to the other plans.

My email to you just now has been rejected.
Maybe this one will get through and you can help me to enjoy your website properly.
Let's see if we can get you started.  
The main plans are indeed free.  It's possible to make any standard pergola, of any size, with these plans.  
There are also some very simple plans included with the free plans, which require minimal cutting and notching, along with a good selection of rafter tail templates and plans for raised bed planters to stand at the base of your pergola.  
For more detail about all of these, take a look at the left navigation bar under 'Free Plans' and it will explain everything in detail.
The additional plans are those that I've created for people as bespoke structures, and therefore they do have a small charge.

But let's concentrate on the free plans for now.  Remember, you can make any square or rectangular pergola of any size with these plans.
Here's how to view them right now...

All of these are packaged together, so you will have access to: 
The Main Pergola Plans
2 Simple Pergola Designs
18 FreeRafter Tail Templates
The Raised Bed Plans to use as a simple pergola planter.
'Love Gardening!', my ezine publication, which keeps you informed of offers and exclusive voucher codes on a whole range of gardening products, updates to the website, hints and tips on gardening, landscaping, garden design and makeovers, planting...in fact, all things to make our gardens fantastic places to relax and unwind!
Fill in your name and email address (carefully), hit the 'Subscribe' button, which will take you to the 'Thank You' page.
Within a few minutes, you will receive an email asking you to confirm your subscription to 'Love Gardening!'.  This will give you access to the free plans.
Click on the link.  This will tell me that it was indeed you who filled in your details (this is good practice, and is done to protect both of us).
You will then see a 'Thank You for Your Subscription' page.
After a minute or two, the email with the link to all the free pergola plans will come through to your inbox.  If it doesn't, please check in both your spam and junk folder.  Whitelist www.pergolaplans4free.co.uk in your email manager.
You can do it from here now, if you like...
Download Now

home | faqs | pergola questions | download pergola plans
corner-pergola-plans-faqs | climbing plants | all pergola plans 
pergola kit ideas | garden makeover