Pergola Questions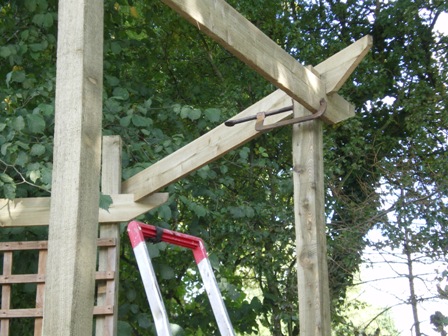 If you have pergola questions about any aspect of construction, using climbing plants, accessories, or anything else for that matter, fire away!
See what others have asked, and some of the fantastic pergolas they have built using the plans.  Some have just needed a bit of practical help. Others have needed a full set of plans drawing up!  Working together has always been a very rewarding process, whatever the case.

Asking Your Question
Before filling in the form, take a look at the questions that other readers have asked below.  You may well find your answer there.  
Asking questions is easy.  Just fill in the form and I'll get back to you as soon as possible.  Some people like to send a picture with their question to illustrate the point.  This really helps, but isn't necessary.  I may add one myself if it fits.
Find the Answers
I'll start off by answering a few simple question that readers have emailed.
Then we'll look at more detailed questions about particular pergola designs. If you request an answer to a question, I will email you back with the answer and then put a link on this page so that as many readers can benefit from the advice.   
If you've had a quick scan through and can't find what you need to know, just fill in the 'Contact Form' above.  All situations are different, and your question might be very particular to your situation, so if you feel you need to ask, don't be shy!

General Questions
Is a pergola difficult to build?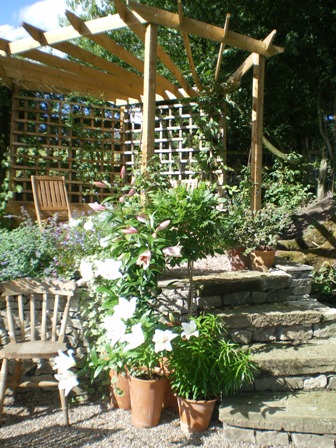 Even though a pergola looks quite elaborate, it is actually relatively easy to build.  Readers are so proud of the structures they create.  And I love to see the amazing things they have achieved!
Make decisions before you begin, so that you know exactly what you're doing.  Get all your tools and materials together, read the plans through as many times as you need to, so that you are clear about the processes, and then it should be very enjoyable to build.
There are many ways to adapt the plans; from making a very simple structure to support a climbing plant or two, to a large canopy acting as an outdoor room! Be clear in your mind what it is you want from your pergola or arbour.
All the information you need is given within either the links contained in the free plans, or in the information that comes with the additional plans.  This includes adapting the plans, the tools and materials lists and the step-by-step plans for beginners, along with 18 rafter tail template designs as an added bonus!
You can build these wonderful structures yourself, but, as with everything, it is so much easier if there's an extra pair of hands.



Tools and Materials
Where do I find materials to build my pergola?
Take a look here to find ideas on sourcing tools and materials.  



Corner Pergola
Is it possible to adapt the corner pergola plans to fit on the patio outside my house?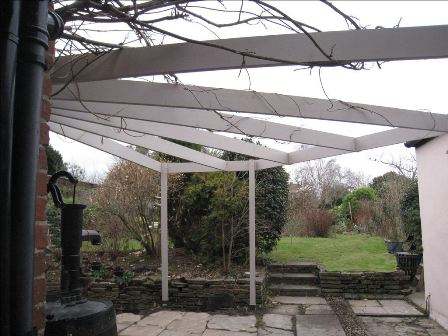 This is a wonderful attached corner pergola on a patio.  Find out more about how to do this here...
How can I adapt the corner pergola plans to fit my space and allow me to grow climbing plants?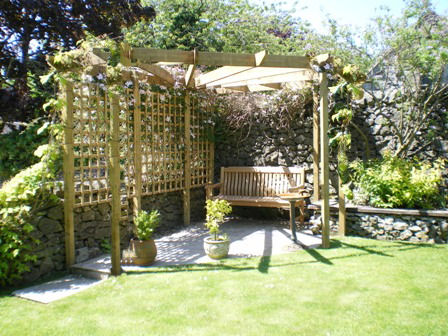 Find out here...



Pergolas For Special Occasions
Can I use the free step-by-step plans to make a romantic wedding bower?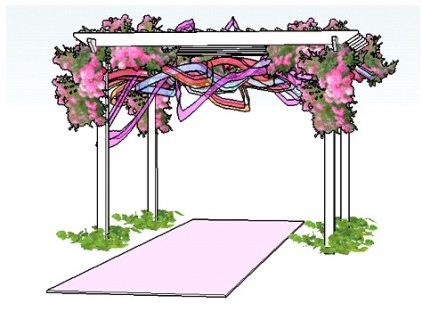 See how to do this here...



Build Your Pergola
How do I make sure that my pergola posts are exactly square on to one another?

This is how to do it, here...



Rafter Tails
Can I make make my pergola rafter tail template fit an 8" or 10" deep rafter?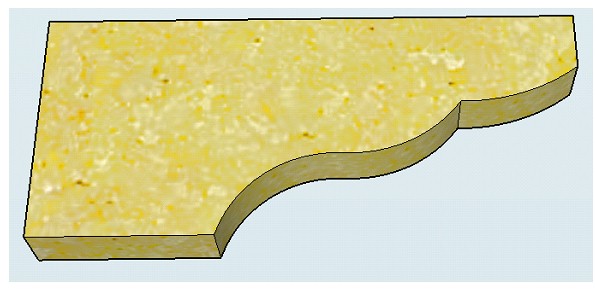 Yes, you can do this easily.  Here's how...



Other Landscaping Subjects
Your question doesn't have to be about pergolas alone.  It might be about arches, arbours, gazebos, pergola kits, how to incorporate a garden structure into your overall design...and so on, although quite a lot is covered in the website.  Use the navigation bar on the left-hand side to read about the main subjects.
home | main plans | simple plans | all plans 
manufactured kits | pergola pictures | climbing plants 
garden makeover | ideas | garden furniture | pergola questions