Hi,



Issue #20: How To Care For Hydrangeas For The Best Display Of Flowers (My Hydrangea Won't Flower!)
---
Hydrangeas that don't flower? I promised to delve into this subject when so many readers asked about how to care for these wonderful plants, with their immense, colourful blooms.
The problem is that so many of us buy a magnificent specimen from the garden centre or store, and that is the only time it flowers. Massive frustration, and the composter beckons!
Well known DIY stores with garden centres were even selling hydrangeas this April, in flower! "No, don't do it!", we hear them scream. For a summer flowering shrub, the poor plant has been 'forced' (like forcing us to wake up at 3 a.m. when we usually get up at 7.30 a.m.) No wonder unsuspecting customers were a little disappointed, to say the least, when the flowers faded quickly and the plant looked sick.
People often say that a little knowledge is a dangerous thing (it's a well touted cliche), but 'au contraire mon petit pois' (10 bonus points for anyone who can say where that comes from, 25 for non-UK readers) is that a little knowledge can make all the difference!
Let's find out how to give your hydrangea the best chance of flowering spectacularly, and see how to use the different types of hydrangea to suit different planting areas around your pergola.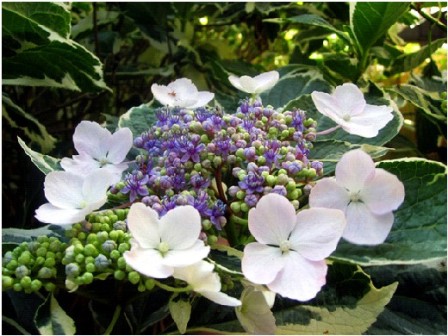 Coming soon...
If you'd like me to cover other topics or have questions of your own, please ask.


* Sharing ideas for stunning hanging baskets. We will be gathering our hanging basket pictures together next week so get them out, ready.
I'll let you know the best way to send them, either
1 The picture alone (by email), or you can
2 Write a bit about your basket, why you planted particular flowers, why you like the the combination so much and any tips and tricks you have to share.
Thank You. It'll be fun!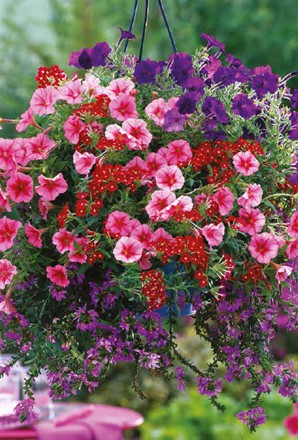 * Modern pergolas and how to integrate them into your garden design.


* How to make a canopy for your pergola.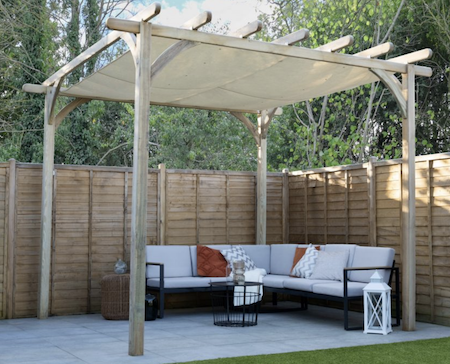 Until next time...



Be sure to check out the new pages and updates here.

All the best, and keep in touch with what's going on in your garden,

---
For details about beautiful climbing plants, take a look here...
For free pergola plans and rafter tails visit:
Simple Pergola Plans: Design 2
Additional Plans
Attached Lean-To Pergola Plans
Seated Arbour Plans NEW!
---
If you think you may have a friend who would also like to read the 'Love Gardening!' ezine, all they need to do is fill in the sign-up form here to have it sent automatically.
Occasionally, I receive exclusive voucher codes from UK companies. I will pass these on to you, so that you can receive these discounts too! They can be found here, or from links on my blog page.
Have great fun this gardening season!


---