Hi,



Issue #21



Pictures Ready? Let's Share Your Hanging Basket Ideas!
---
Remember we talked about getting your hanging basket pictures ready to share? Let's do it.
Everything's set up and ready to go. So I'll show you mine if you show me yours!
I just love a good hanging basket. All that beauty cascading down.
Showy, or subtly delicate, lets share our successes, ideas, tips and tricks. Here goes then...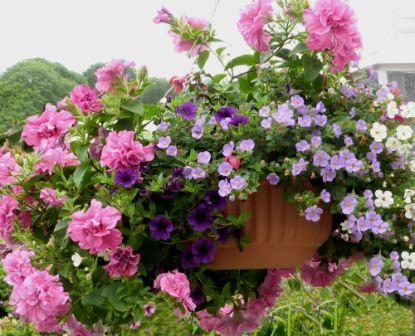 Usually my hanging basket at the front of the house gets as dry as a bone. It's a sun trap out there, and it can be very tricky to keep going throughout the summer season. Miss a morning or evening session and dusty compost and wilting plants abound.
But this year was different. Find out why here, as well as
The plants in this particular baskets.
The type of hanging basket and where to find one.
How often to water.
A video on how to plant an easy fill hanging basket.
Ideas for winter hanging baskets.
The easy option!


If you'd like to send in your pictures there are two ways to do it...

1) Simply attach your picture to an email. You can write a bit about it if you wish and send it in to:

contact@pergolaplans4free.co.uk

2) Use the form: it's just a title, a place to write about your hanging basket and a place to upload pictures.

Either way, you can tell us about the plants in it and why you like the combination, what sort of hanging basket you used (self-watering, easy-fill or standard) and any tips or tricks you'd like to share.

Let your ideas flow. You can never write too much! In fact more is better.

Upload your pictures directly onto the form, with a bit about your basket here. It's really easy.

Don't worry if your writing's a bit higgledy piggledy. I'll take a look and make any necessary adjustments. It's the pictures we'd like to see and the ideas we'd like to hear about!

Let's see if we can see some fantastically beautiful hanging baskets from all corners of the world.

Looking forward to it!




Coming soon...


If you'd like me to cover other topics or have questions of your own, please ask.



* Modern pergolas and how to integrate them into your garden design.


* How to make a canopy for your pergola.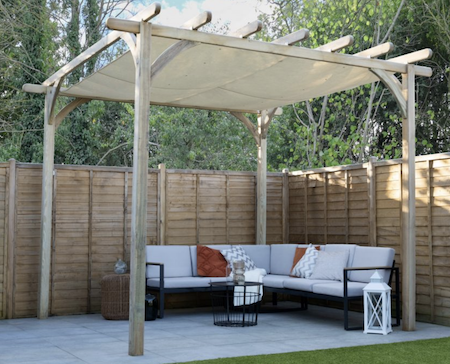 Until next time...



Be sure to check out the new pages and updates here, and the fantastic pergola and garden related offers here. There have been some real corkers recently!

All the best, and keep in touch with what's going on in your garden,

---
For details about beautiful climbing plants, take a look here...
For free pergola plans and rafter tails visit:
Simple Pergola Plans: Design 2
Additional Plans
Attached Lean-To Pergola Plans
Seated Arbour Plans NEW!
---
If you think you may have a friend who would also like to read the 'Love Gardening!' ezine, all they need to do is fill in the sign-up form here to have it sent automatically.
Occasionally, I receive exclusive voucher codes from UK companies. I will pass these on to you, so that you can receive these discounts too! They can be found here, or from links on my blog page.
Have great fun this gardening season!


---