Hi,



Issue #19: How To Lay a Patio Circle
---
It's prime time for building garden features, and today we're going to be looking at how to build a patio circle for a round pergola.

Many people have asked for hand with this, the main question being, 'Is it easy to build one myself?' Again, as so often happens, it's uncertainty about the small details that prevents us from action.

Find out, step-by-step, what's involved. The project is quite easy and can probably be completed in a day.

Instant gratification...that's what we like!

If you need even more help, there's a link to a video of a small back yard patio being laid by professional contractors, with supplementary notes on the most frequently asked questions.

It shows how to work out quantities, decide on a laying method, which materials to use, disguising unsightly drain covers and installing a simple drainage system (not that you're going to need all those things, but it shows all the basics - probably a good idea to have if you're just setting out).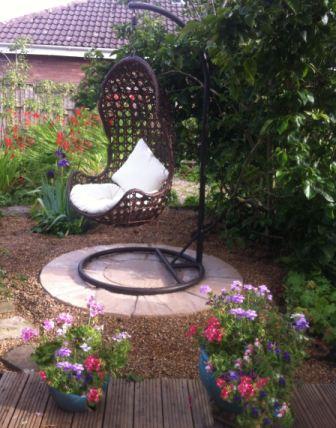 This is the example patio circle - plenty large enough for a hanging chair with one ring, but for a pergola patio, the circle would need to be a two, or even three, ring kit. The principles, however, are the same.

This took 3-4 hours of fairly leisurely work for two of us to complete.

It was a very hot day, and there was a lot of chatting, mopping of brows and cool drinks going on. Lovely! That's what it's all about...mucking in and having a laugh. (The fact that the hanging chair base was built was a bonus!) A very pleasant way to spend a summer's afternoon.

Find out how to build one yourself here...


Coming soon...


If you'd like me to cover other topics or have questions of your own, please ask.




* How to prune your hydrangea for abundant summer flowers.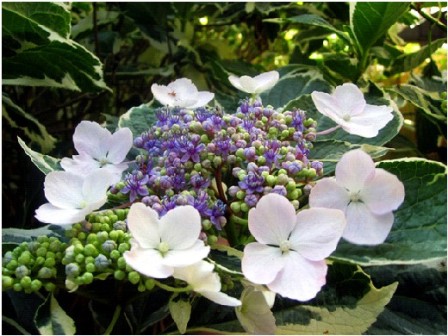 * Sharing ideas for stunning hanging baskets. Get your pictures ready!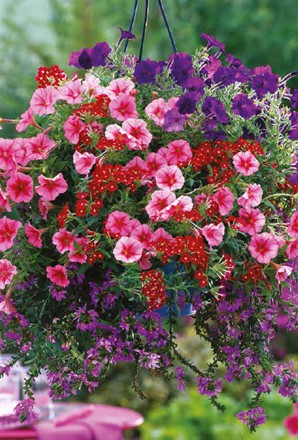 * Modern pergolas and how to integrate them into your garden design.


* How to make a canopy for your pergola.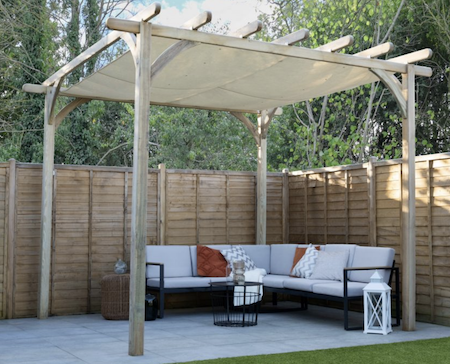 Until next time...



Be sure to check out the new pages and updates here.

All the best, and keep in touch with what's going on in your garden,







P.S.
The answer to the bonus question from last time 'Spot the mistake in one of the pictures below'...
...was in the picture of the hanging chair (above). I placed a spring flowering iris on a bare stalk, just behind the chair, in front of the tall, red spires of the autumn flowering crocosmia. No way!
Well done to all who answered correctly!
---
For details about beautiful climbing plants, take a look here...
For free pergola plans and rafter tails visit:
Simple Pergola Plans: Design 2
Additional Plans
Attached Lean-To Pergola Plans
---
If you think you may have a friend who would also like to read the 'Love Gardening!' ezine, all they need to do is fill in the sign-up form here to have it sent automatically.
Occasionally, I receive exclusive voucher codes from UK companies. I will pass these on to you, so that you can receive these discounts too! They can be found here, or from links on my blog page.
Have great fun this gardening season!


---