Hi,


---
Love Gardening! Issue #16: Newsletter: Pergola pictures, pruning tips and an interesting new plant!
Out with the rain and in with the sun. How much better is that!
Everyone's getting going in the garden - clearing, snipping and pruning. The usual topics of conversation keep cropping up over the garden wall, of course: plants - what's dead and what's not dead; structural and landscaping ideas for the year to come; and 'To snip, or not to snip - that is the question!'
So I've put together some hints and tips...
Planting: How plants have faired this winter, taking care of treasured ones, and a promising newcomer.

Find out what it is, and ideas for using it in your garden.

Pergolas: These are pictures of the ones you've made. Yes you! There are some fabulous designs. Be proud, be very proud!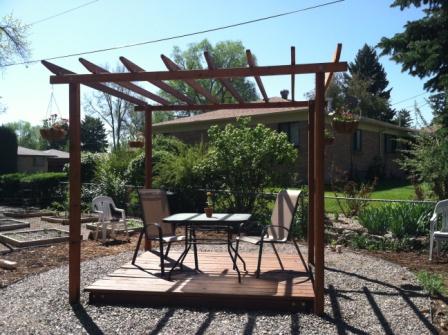 Pruning: The first cut is the deepest (It isn't really! but that song just keeps coming into my head. Bonus points for anyone who can name the original singer!). Find out a simple way to decide where to snip!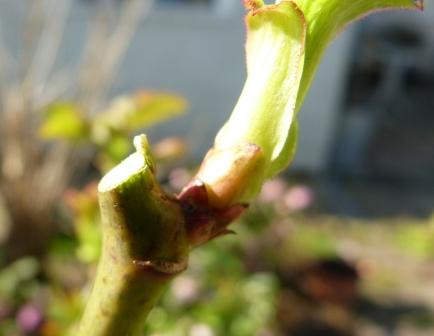 Before we take a look...

I love to hear about what's going on in your garden. Feel free to chip in with thoughts, ideas and pictures of your projects, whatever they might be!

Just drop me a line

To share pictures, the best way to do it is on the 'Your Stories' page. It doesn't have to be a story, as such. It can be about your pergola, or a favourite plant that you'd think other readers would be interested in, a landscaping feature (like a pond or deck) and how you went on.

We really look forward to hearing all about it!



Let's get on then...





Be sure to check out the new pages and updates here.

All The Best

---
For details about beautiful climbing plants, take a look here...
For free pergola plans and rafter tails visit:
Simple Pergola Plans: Design 2
Additional Plans
Attached Lean-To Pergola Plans
---
If you think you may have a friend who would also like to read the 'Love Gardening!' ezine, all they need to do is fill in the sign-up form here to have it sent automatically.
Occasionally, I receive exclusive voucher codes from UK companies. I will pass these on to you, so that you can receive these discounts too! They can be found here, or from links on my blog page.
Have great fun this gardening season!


---