Hi,



Issue #17: How To Attach a Pergola Ledger Board Over a Window
---
I hope you're enjoying this absolutely fantastic weather we're having. The plants are doing brilliantly (and we're all feeling great, too, with a bit of warmth on our backs!)

Talking of plants, and before we get onto the main topic of conversation, get your cameras at the ready to take some stunning photos of your favourite plants.

I'd like to put up a gallery of plant photos, showcasing the best in your gardens. I'm thinking particularly hanging basket ideas (they're all lush and lovely right now, so take a snap while they're in tip top condition), and roses, which are just gorgeous at the moment. Any favourite plant would be amazing, too.

All right. I'll show you mine, if you show me yours!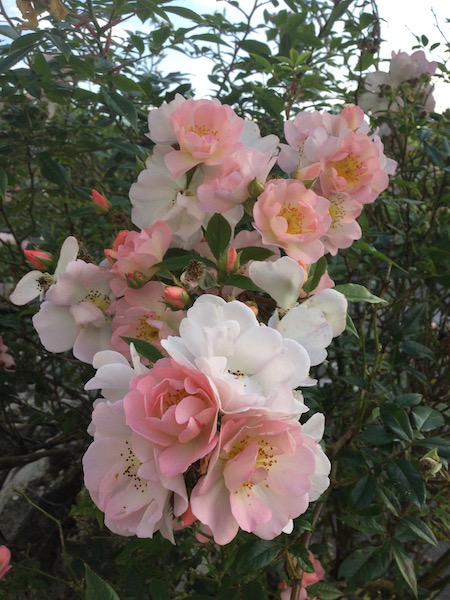 Now, isn't that just the biz! The lightly fragranced short climber 'Open Arms'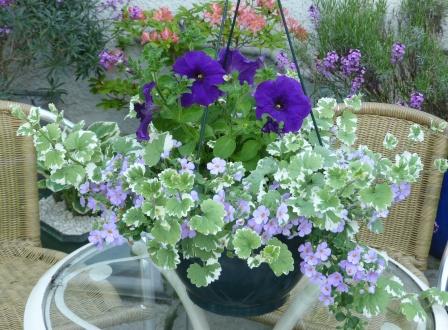 Just ready to hang out, a simple yet subtely beautiful grouping of blue bacopa, variegated nepeta and deep purple petunia.


I'll get in touch soon to let you know how to upload your piccies easily.
And now for the main theme of the day: a really interesting dilemma that has nearly stopped many a fine DIYer from their ultimate goal of creating a shaded garden room within which to sit and contemplate the world.
In only the past few weeks, six people have asked me the same question about building their lean-to pergola as a garden room attached to the house. It should be fairly straightforward, but they all have the same question...'How on earth do I build a patio pergola when the windows go right up to the roof? Grrr.'
So, in this issue we're going to ditch the frustration and get that pergola started - and hopefully the party, too!
Sometimes we just need to think outside the box in order to get what we want...the lazy days in the sunshine, the BBQs with friends, good company, great food and lots of laughs. What could be better?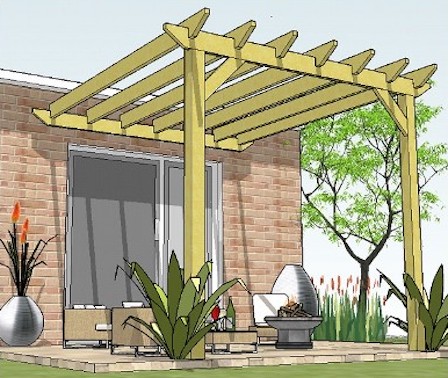 But let's get down to brass tacks for a moment. That's all well and good if you have room to fix the ledger board that supports the rafters. But what if you don't? Do you give up and stay inside? I think not.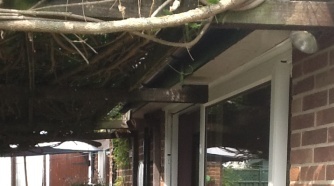 Here is a window that is directly below the soffit of the roof. No room there, then!

But all is not lost. There is a way around it; a way that not only gives you a stunningly good looking pergola with a difference, but also a pergola that doesn't need a post right in the middle of the view from the window (many people ask how they can avoid this).

Find out how to make adjustments so that you can build one of these fantastic pergolas yourself, even if you do have an obstruction...whatever that might be.

Read here about how to make simple design changes to get this show on the road.

Build and enjoy!


Be sure to check out the new pages and updates here.

All The Best

---
For details about beautiful climbing plants, take a look here...
For free pergola plans and rafter tails visit:
Simple Pergola Plans: Design 2
Additional Plans
Attached Lean-To Pergola Plans
---
If you think you may have a friend who would also like to read the 'Love Gardening!' ezine, all they need to do is fill in the sign-up form here to have it sent automatically.
Occasionally, I receive exclusive voucher codes from UK companies. I will pass these on to you, so that you can receive these discounts too! They can be found here, or from links on my blog page.
Have great fun this gardening season!


---