---
Love Gardening! Issue #004 -
Need a garden makeover? Inspirational 'Before' and 'After' photos, with garden design ideas for your garden.
---

In this issue...

Have you ever thought that your garden needs a bit of a spruce up?

Well, the sun's beginning to shine and plants are just starting to pop their heads out of the ground, so throw on a warm 'pully' and let's see what's happening in your garden...

At this time of the year, it's good to have a think about the season to come and any changes that you'd like to make.

These might be quite small projects, like restocking a flower bed... or bigger makeovers, like laying a patio area...

...or even changing something that has been irritating you for years!

Early spring is the very best time to take stock, before the plants have obscured what is lying beneath. Can you see anything that could be improved?

Sometimes, all it takes is a little inspiration to get out into the fresh air and get those creative juices flowing.

'Before and 'After' pictures might help you visualize what can be achieved - from small projects to more complex garden design makeovers.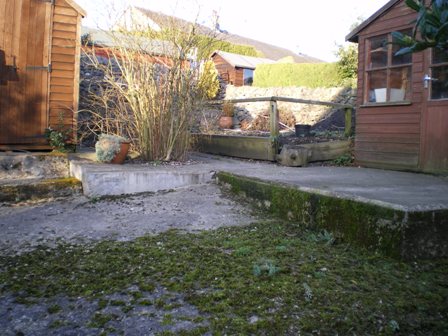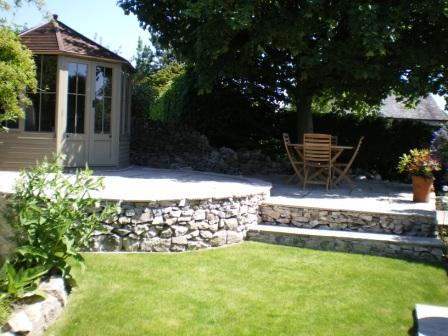 It's quite amazing the difference a bit of planning and creativity can make to your garden - and, more importantly, your life!

Garden design can seem a bit scary, especially for those who have little or no experience. Take it a step at a time.

And don't be put off. You can achieve wonders in a very short time and with little expense.

There are lots of ideas for both small and larger projects - with 'Before' and 'After' pictures here for you to have a look at.

If you need to 'tidy up the bit by the shed', get some height into the garden where you can grow fabulous climbing plants, or create a relaxing corner just to sit and contemplate the world - Have a go!

Put aside a little time to plan what you would really like from your garden. Get in it. Picture in your mind what could be there, rather than what is there already.

If you can do that, you are well on the way to getting the job done and becoming your own garden designer!

Make this part of your world a better place!

All The Best

---
Comments? Ideas? Feedback? I'd love to hear from you. Just reply to this ezine and tell me what you think!
If you think you may have a friend who would also like to read it, all they need to do is fill in the sign-up form here to have it sent automatically.
Occasionally, I receive exclusive voucher codes from companies that I use. I will pass these on to you so that you can receive these discounts too!
Have great fun this gardening season.


---
For details about beautiful climbing plants, take a look at: Climbing Plants

For free pergola plans and rafter tails visit:
Free Pergola Plans

Other pergola plans - NEW!
Corner Pergola Plans
Pergola Arch and Arbour Pergola Plans - All in One!