---
Love Gardening! Issue #11: 5 Climbing Roses for the Price of 1!
---

Offer update...



Just came across this amazing offer for climbing roses, where you get 5 for a little more than you would usually pay for 1, so I thought I'd share it with you straight away.

Not only that, 5 free bush roses are included too.

I'm sure friends would be more than eager to take one off your hands if you find you can't use them all!

Here are the roses: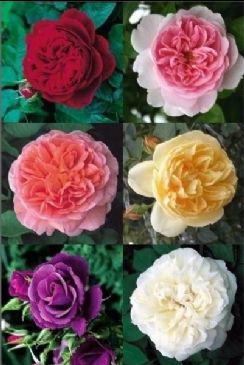 You can find this offer here.



Don't forget:
Soak well before planting.
Make you hole twice as big as the pot.
Mix soil from hole with well-rotted manure or composted manure in bags.
Add some rose fertiliser or bone meal.
Cut out any crossed or dead stems.
Put rose in hole and press in compost and soil mixture firmly.
Water well until well established.
Here's to a lovely warm summer spent in our beautiful gardens! What more could we ask?!
All The Best



---
For details about beautiful climbing plants, take a look here...
For free pergola plans and rafter tails visit:
Simple Pergola Plans: Design 2 NEW!
Raised Bed Plans NEW!
Other Plans
Attached Lean-To Pergola Plans NEW!
Asian Pergola Plans NEW!
---
Comments? Ideas? Feedback? I'd love to hear from you. Just reply to this ezine and tell me what you think!
If you think you may have a friend who would also like to read it, all they need to do is fill in the sign-up form here to have it sent automatically.
Occasionally, I receive exclusive voucher codes from companies that I use. I will pass these on to you so that you can receive these discounts too!
Have great fun this gardening season.


---