James's Pergola Pictures
James built this excellent pergola and shared a picture with us. Doesn't it look great!
We often know, when setting out on our pergola building project, whether we are going to use a pergola kit, or go the whole hog and get down and dirty in the sawdust.
Often we can find pergola kits to suit, and if you'd rather put something up rather than making from scratch, a pergola kit can save time, and be an ideal solution.
Building your own may be more up your street, though - the challenge, the sweat...! And, of course, there are those awkward to fit spaces, which is where a DIY pergola comes into its own. In which case, use either the free pergola plans, or the arbour pergola plans.
So if you wanted a similar manufactured pergola kit to James's DIY pergola, here is that very one.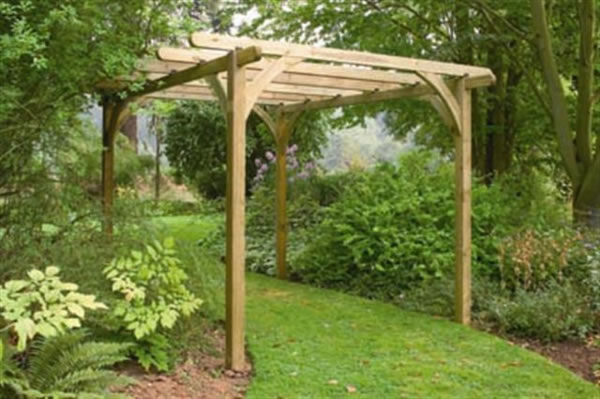 It comes as a standard pergola, an arch, a pergola with deck, and with attached trellis, too.
Even though most people would use this as a patio pergola in their garden, this one is shown as a walkway. Imagine it with flowering roses and clematis climbing over the rafters. Beautiful. And the smell!